DVD Studio Pro: Creating a Simple Linear DVD
Interface
Once you have exported a FCP sequence Using Compressor for Export to DVD Studio Pro, you will have two media files: an .m2v video file and an .ac3 or .aiff audio file. You will import these files in DVD Studio to create a simple self-starting DVD. This tutorial is for a single video project only, and doesn't cover the use of menus.
1. Start DVD Studio Pro. Select the "Advanced View" for the interface layout. You should see the layout below. If not, go to Window > Configurations > Advanced (F3 key)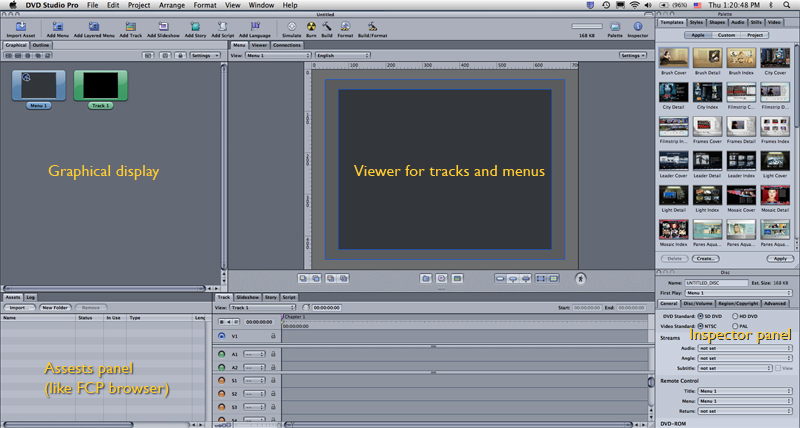 2.Click on the "import" button in the Assets panel, and browse and select the files you exported from Compressor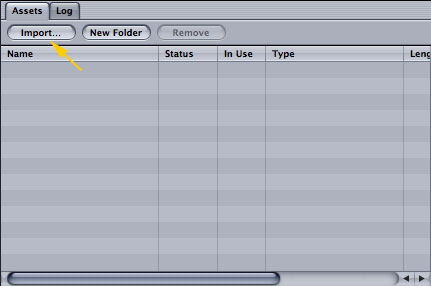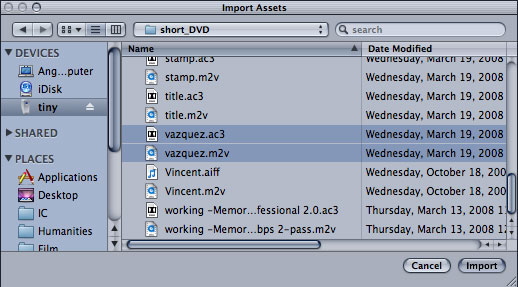 3. Now, while the assets are selected in the Assets panel, click and drag them over the Track 1 rectangle in the Graphical display. The track will rename to the asset name and a thumbnail view of the video clip will appear.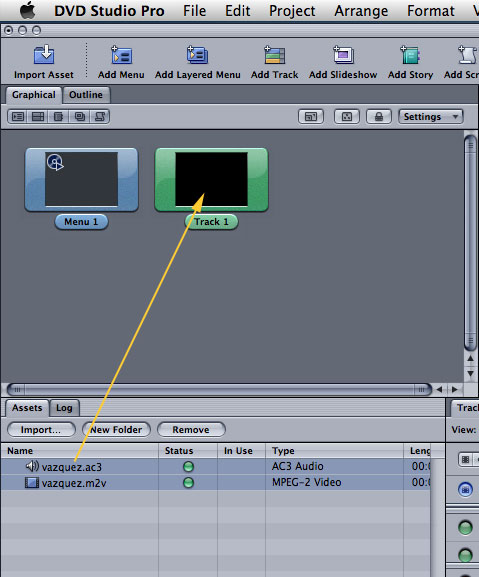 4. Now click in the grey area of the graphical display – DVD Studio interprets this as the "disc" and you will see that the Inspector panel displays options available for the disc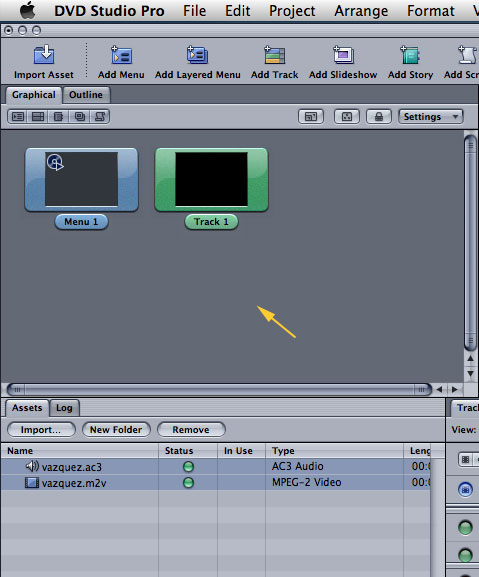 5. Do the following:
1. Name the disc
2. Click on the "First Play" dropdown and select "Tracks and Stories > the track name > Chapter 1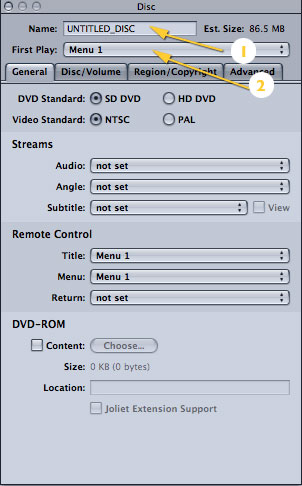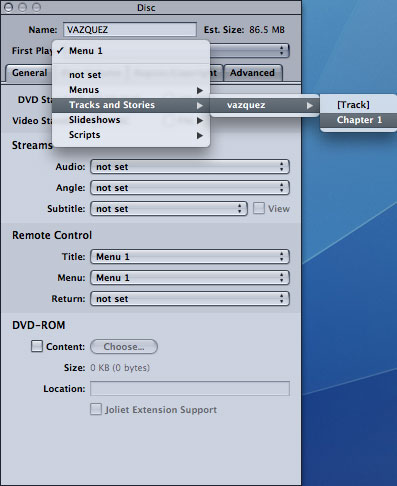 6. Now you can go to File > Simulate Disk and a viewer with DVD controls will appear – this is to test and see if your settings are working. The clip should start automatically playing. If it doesn't, go back and check steps 4 and 5.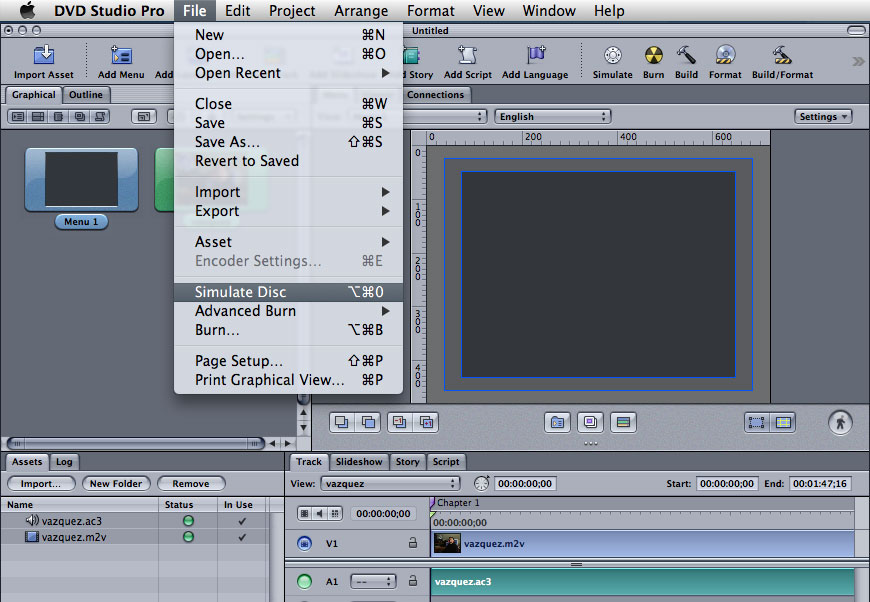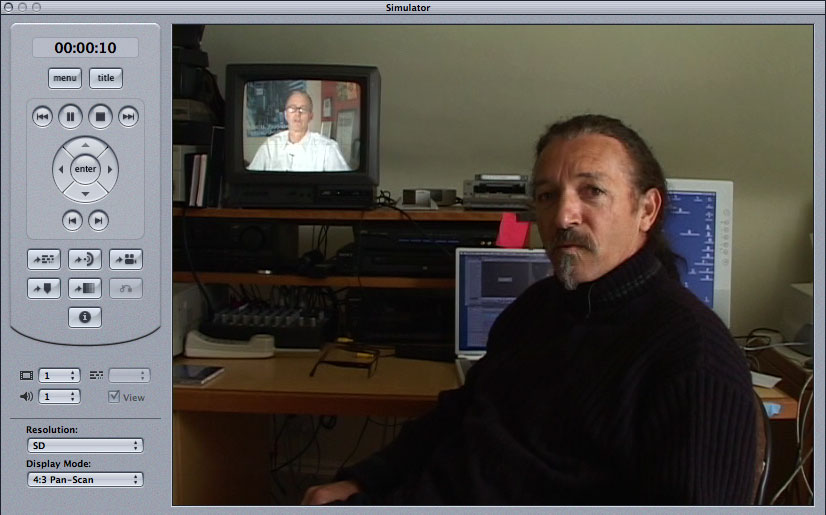 7. When you are ready to create the DVD, go to File > Burn . . .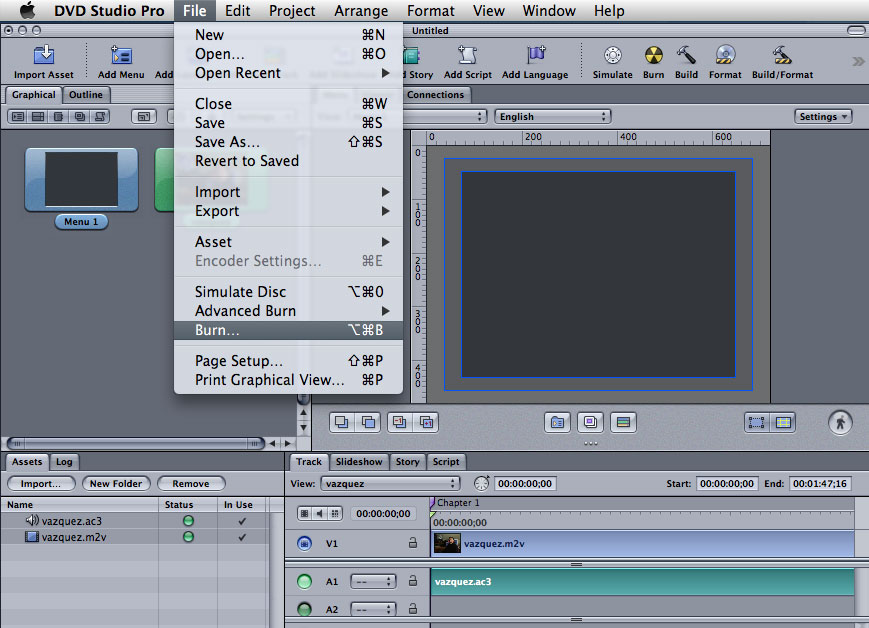 8. You will be prompted to insert a blank DVD disc (we recommend DVD-R format). Once you've inserted the disc, it will process and be followed by a "Formatting Successful" message.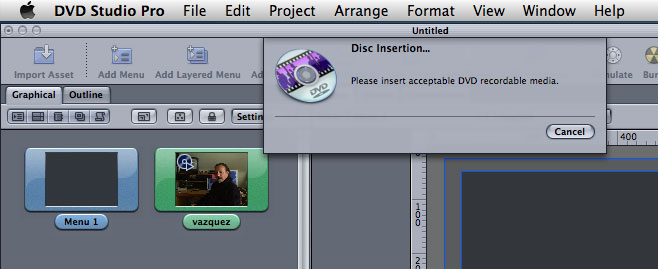 9. It's good to test your disc in a couple of DVD players to make sure the burn was good. Congratulations, you've made your first DVD!