Adding a Soundtrack to your Movie
General Info
In this section we will import your quicktime file into GarageBand so that you can add a soundtrack to it. A few preferences need to adjusted so that your new file can be exported in an uncompressed format.
Opening Garage Band
Click on the Garage Band icon located  in the dock and select the Movie option under New Project.
Importing Your File to GarageBand
Garage band does not contain an "import" option under any of it's file menus. So, an easy way to import a video file is to drag it into the Tracks section within the GarageBand application.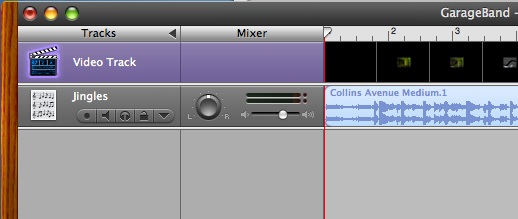 You can now arrange your soundtrack so that it applies to certain frames of the movie.
Preparing to Export
There are a few options that have to be adjusted before you can export your project. Otherwise your movie will suffer from bad compression as a result of the GarageBand default options.
Go to the GarageBand Menu and select the Preferences option.
In the Preferences menu, click on the Export icon.
In the Audio Podcast Settings, make sure the Higher Quality option is selected.
Un-check the Publish Podcast box.
Under the Movie Settings, select the Full Quality option.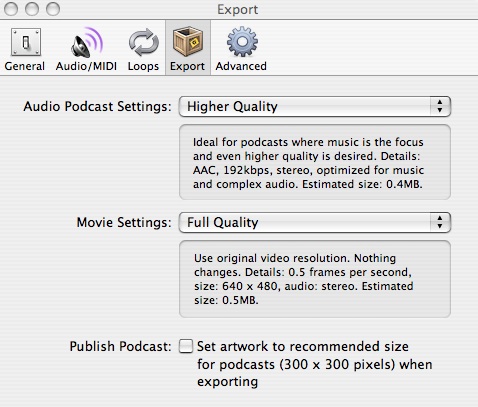 Exporting
Close the Preferences window, and under the Share menu select the Export Movie to Disk… option.