Importing ProRes Presets into Adobe Media Encoder/Premiere (Mac Only)
Step 1) Download the ProRes presets by clicking this link
The files will download as a zip file and you should see this icon:

Step 2) Double-click on the zip file which will extract all the presets into a folder. You should now see the folder icon and it will look like this:


Step 3) Open the application Adobe Media Encoder. The presets must be installed using this application. Every computer system that has Adobe Premiere installed on it will also have Adobe Media Encoder because it is the rendering engine behind it. It can be found in your applications folder. The icon will look like this:

Step 4) When media encoder opens, click on the Import Presets icon (outlined in red below):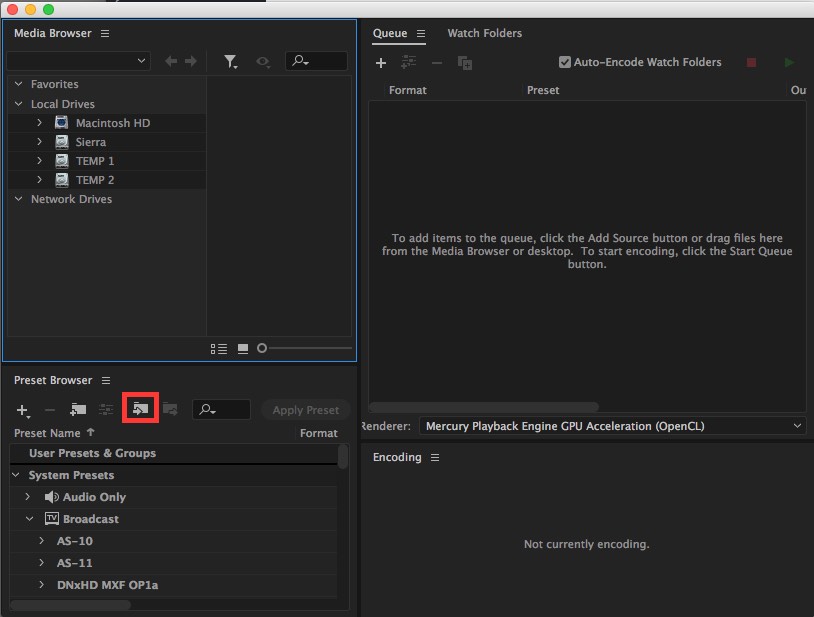 Step 5) This will open a new window. Browse to the location where you extracted the presets that were downloaded earlier (most likely your "Desktop" or "Downloads" folder, press Command and A together on the keyboard to select all the preset files, and click "Open":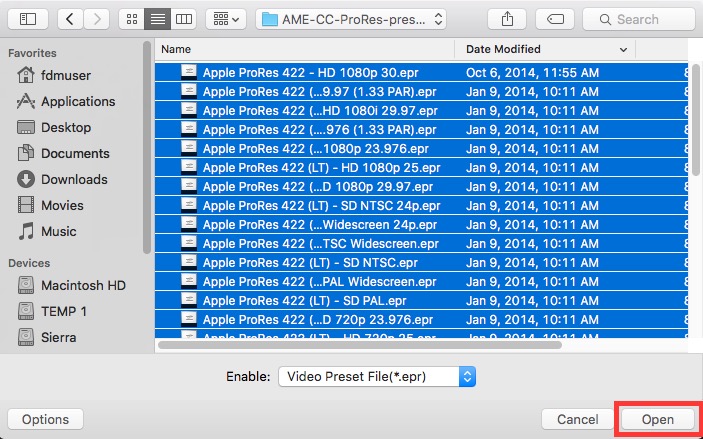 Step 6) If the import was successful you should see many ProRes presets appear in the bottom left panel on the screen. You can now quit Media Encoder (Command and Q together on the keyboard), and return to Adobe Premiere.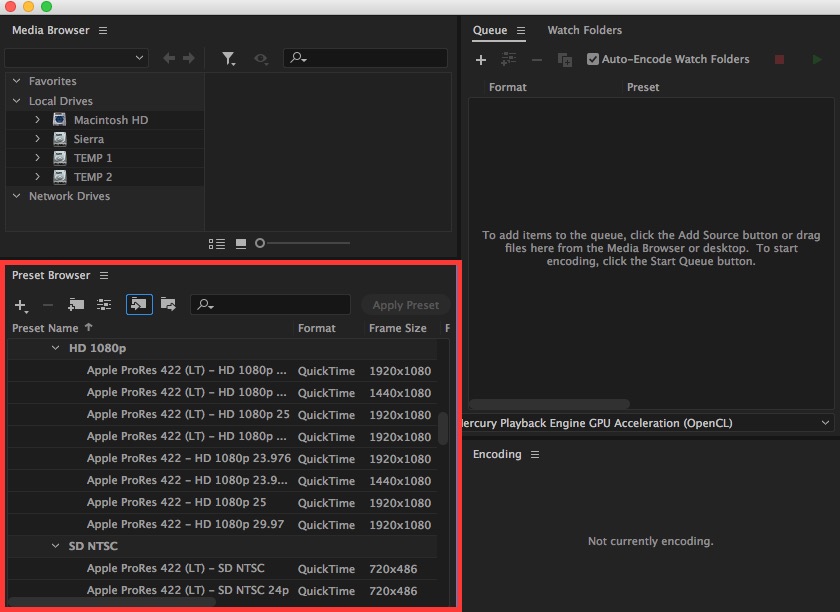 Step 7) With the presets now properly installed, please follow our workflow on how to choose the correct Adobe ProRes preset here:
Exporting ProRes Media in Adobe Premiere for Screening/DVD/Blu-Ray