Exporting ProRes Media in Adobe Premiere for Screening/DVD/Blu-Ray
Important Note: our department computers already have the necessary ProRes presets installed for this workflow. If you are using a personal computer, or a general campus computer lab, you must first install the Adobe Media Encoder Apple ProRes codecs onto the system you are using. To install these presets, please follow this workflow first:
Importing ProRes Presets into Adobe Media Encoder/Premiere
Also: This workflow is specific for Premiere on Apple computers. If you are trying to export from a Premiere project on a PC for a screening please refer to this tutorial: Exporting AVID DNxHD on Windows in Adobe Premiere
Step 1) In Premiere, with your finished project open, Navigate to File -> Export -> Media: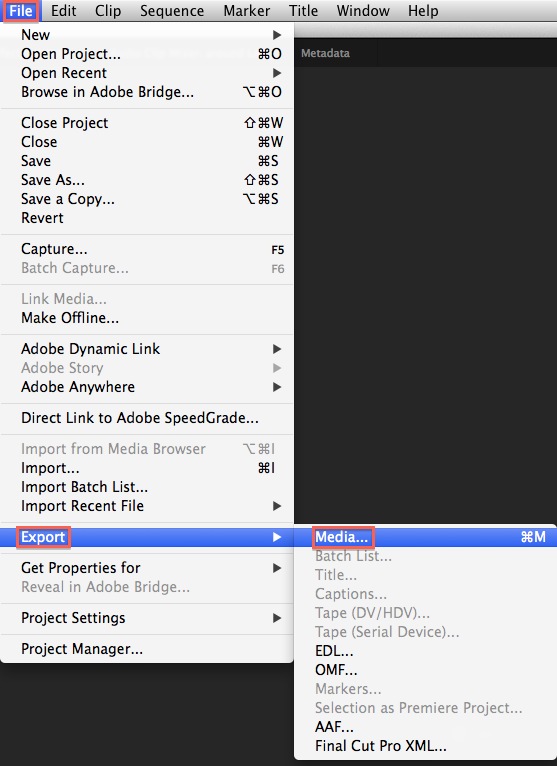 Step 2) In the window which opens do the following:
For Format, Choose Quicktime.
For Preset, choose ProRes 422 – HD 1080p, and the frame rate option which matches your sequence. Hint, your sequence frame rate is listed under the summary/source panel (see screen shot below).
Click on the Output Name field to change the name of the output file, and where the exported file will be saved. Aside from potential frame rate differences, your export window should look very similar to this: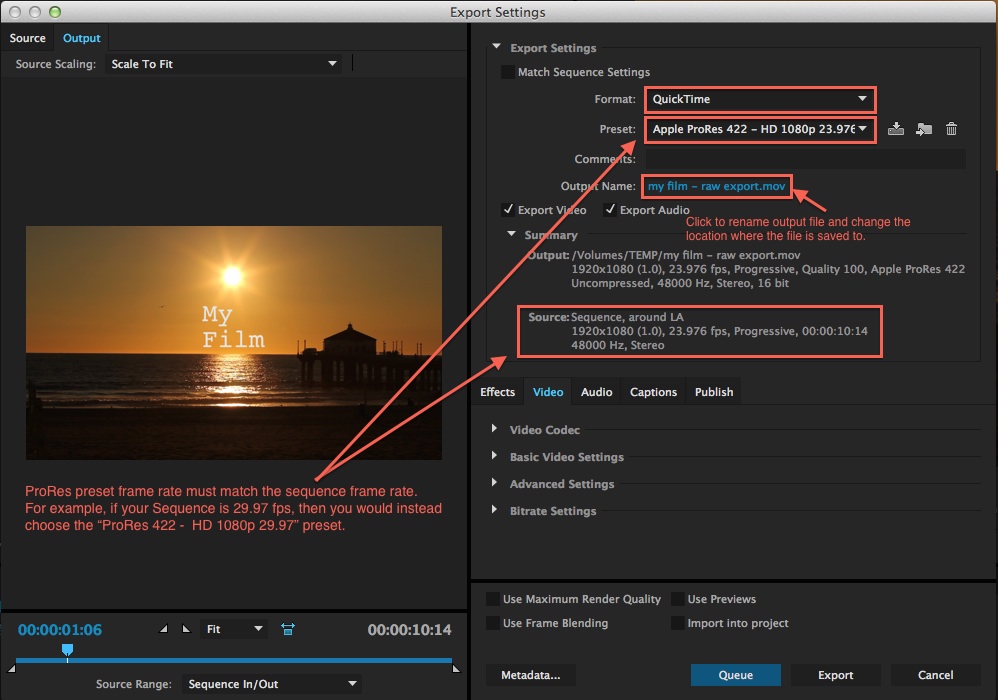 Step 3) Click Export, and you will see a progress dialog appear. When this finishes, your export will be completed.