Apple Laptop Purchasing Suggestions
Below you will find suggested configurations for students purchasing a laptop for video production purposes which will also meet the requirements for software which this program uses. We list two configuration suggestions for budgeting purposes, however we strongly recommend the "ideal" configuration listed whenever possible due to product longevity and overall speed.
Since both of these configurations are custom configurations you will not find them in most stores which carry Apple Products. It is usually easiest purchasing directly through the Education section of the US Apple Store website. This link will take you directly to the UC Santa Cruz portion of the US Apple Store website. To download the suggested configurations as a PDF file for printing or emailing purposes click here.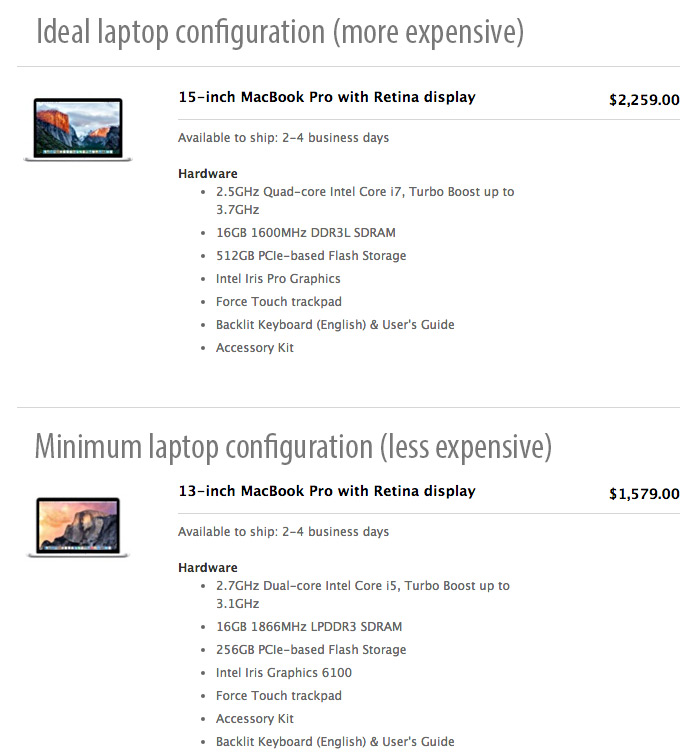 Last updated Fall 2013